Church Planting
The journey of Northridge Vineyard Church began when now senior pastors Phil and Kath Henry first encountered the Vineyard movement in the '80s: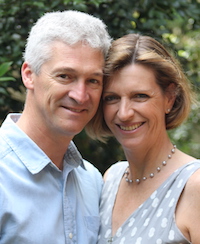 "Our Vineyard journey began when we attended the first Vineyard Conference in Australia in 1987. We witnessed and participated in people's lives being healed and changed in a way that we had longed for, but not seen. At a Vineyard Conference the following year we met Brent Rue and heard about the Ranch Ministry in California. This was a place where lay ministers could attend and receive teaching from people within the Vineyard and other associated ministries."
Phil and Kath went to the Ranch in 1991 for 4 months where they received training and had experiences that transformed them. After returning to Australia, they were given an invitation to attend a church planting school in Canada for 2 years. They left Australia in 1996 and during their time in Canada God renewed their heart for Australia and Australians.
In 1997, they returned to Australia with a heart to churchplant. On their return they joined Hills Vineyard (now Dayspring) and then planted a new Vineyard Church in September 1998.
Growing Church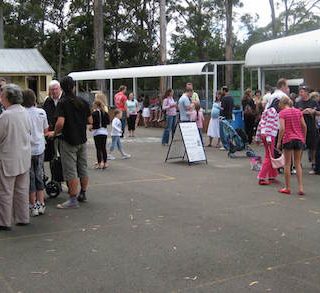 Northridge Vineyard began meeting on Sundays at Turramurra North Public School in December 1998. The church grew quickly and soon moved to a larger facility at the "Bush School" in Wahroonga. In 2009, the church purchased an office and warehouse at 6 Chilvers Road in Thornleigh. The church community gathered together to transform this new facility into a place of worship and meeting together. Today this facility is used almost every day for meetings, staff offices and administration, bible studies, play groups, Sunday services for the morning and evening communities, prayer and healing ministries and many other activities of the church community.
Building New Communities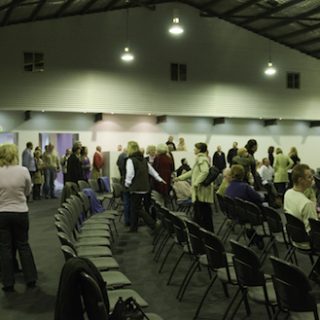 As part of our expanding vision to see the church grow and reach further into our region we are intentionally seeking to plant new communities of Northridge. In October 2020, we released the Starrs to become their own independent Vineyard church community in the Hornsby area, called Viva Vineyard Church. They have established a core team and are actively investing in people in that area who are interested in exploring faith in Jesus.
Each of our communities located at the Thornleigh site (Sunday morning and Sunday evening) are being faithfully led by pastor couples who have a passion and heart to see the church grow and reach more with the power of God and the love of Jesus.
Join Us On The Journey
Northridge Vineyard Church has grown and matured with the favour of God, the prayers of the people and the personal investment of those who call Northridge home. We are humbled by the amazing people we welcome to church each week; blessed by those who work with us for the kingdom – we are who we are because of God and God's people.
We would be thrilled if you decide to join with us on this journey. We believe that openness to God allows our lives to be enriched in remarkable ways.
Welcome to the adventure!