Pastoral Staff
ROB & BONNIE GILES
Senior Pastors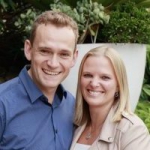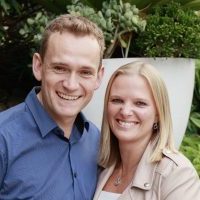 It's our absolute privilege to support and lead such a gifted and servant-hearted team of people who serve our Morning & Evening Communities, our Youth, and the various other ministries that the church runs.
We have a deep passion to see the life and love of Jesus Christ irrevocably change the world around us. With 10 years experience in youth & schools work, Bonnie has a passion for discipleship and leadership, and is a gifted communicator. Rob has a passion for teaching scripture and for helping people discover who Jesus is, whether through Alpha or our Storehouse Ministry. Together, we love helping others discover their calling and giftings and believe strongly in the church as God's primary vehicle to carry the good news to the world.
Rob & Bonnie joined Northridge in February of 2007, 4 days after emigrating from the UK. Bonnie worked at Northridge as the Youth Pastor for 3 years, and then over the years that followed, they both worked closely with our Founding Pastors, Phil and Kath Henry for 8 years. Over that time Rob & Bonnie led as Assistant Pastors, then as Pastors for the Morning Community. They eventually succeeded Phil and Kath as Senior Pastors, and are delighted that Phil and Kath have been able to continue attending Northridge as they minister to the wider church.
ANNA HARDING
Assistant Pastor – Worship & Discipleship
Anna joined the staff toward the end of 2018, and together with her husband and 3 children have been a part of Northridge for quite some time. Anna is passionate about seeing people grow in intimacy with Jesus through worship and prayer. She is also passionate about sharing the good news about Jesus with others, and spends part of each week in local schools sharing about Jesus with Primary aged kids. 
ADAM SMYTH
Assistant Pastor – Prayer & Prophetic
Adam's greatest passion is to encounter, and see others encounter, the tangible presence of God. His heart is for everyone to know how precious to God and how loved by God they are, to walk in the fullness of who He says they are, to live deeper in healing and abundant life in Him, and to be equipped to partner with the Holy Spirit to bring His beautiful kingdom in every area of life. Adam also loves a good coffee, surfing and spending time with his wife Debby and son Luke.
PETE SHERLOCK
Youth Coordinator
Pete has joined on team this year but has been a part of Northridge his whole life. Pete now coordinates the Youth Ministry on Friday nights. He is passionate about empowering the youth as well as sharing and showing them the love that Jesus has for them. Pete wants the youth to have a deep, personal relationship with God and for them to learn how to partner with God in all aspects of their lives.
KATE PRYOR
Kid's Pastor
Kate joined the staff in June 2009, and oversees Children's ministries for Northridge. Kate believes that children have valuable stories and experiences to share with us and that there is so much we can learn from watching our kids live out their faith. Kate is also involved in outreach to families in our local community. She lives locally with her husband, Garth and three beautiful children.
Middle School Pastor – OPEN POSITION
We are currently seeking someone new to join our team as the Middle School Pastor. Please contact [email protected] for more details.
Operational Staff
CHRIS CHILTON
Church Administrator
Chris has been involved with many aspects of our church family since he and his wife Ruth joined Northridge in the early days. They are passionate about their extended family, outdoor adventures with friends and sharing Jesus along the way. Chris works as the Church administrator looking after things like finance, facilities and governance behind the scenes. He has been a member of the Board since 2012 and is currently the secretary.
KATE BURDON
Office Administrator
Kate joined the staff team at the beginning of 2022. She and her husband, Kieran have 2 beautiful girls, Evie and Lyla. They have been part of the Northridge family since since 2015.
FEA STEPHENS
Child Protection Officer & Pastoral Assistant
Fea joined the staff in May 2019 as our Child Protection Officer and Communications for the Morning Community She is now the pastoral assistant for the whole church. Fea enjoys sewing when not in the office, answering calls and emails. Together with her family, James, Eloise and Charlotte, they have been part of Northridge since 2015.
LAUREN WILLIAMS
Administrative Assistant

Lauren joined staff as an administrative assistant in early 2020. When she's not in the office or helping with youth, she works as a freelance graphic designer and social media manager, and is studying a diploma of social media marketing. 
NICOLA SENIOR
Bookkeeper
Nicola has been the bookkeeper at Northridge since July 2012, keeping track of the church finances. She is married to Owen and has two beautiful girls.
The Board
The Board manages the physical resources available for building the Kingdom of God at and through Northridge. They oversee the legal requirements of Northridge as an Incorporated Association. They also manage the finances, the property, and staffing. Those on the Board are Rob & Bonnie Giles, Mike Carruthers, Chris Chilton, Ted Kerr, Mandy Anderson, Steve Hawkes and Kym Sherlock.
Toowoomba Vineyard Initiative
CHRIS & JEN GRESHAM-BRITT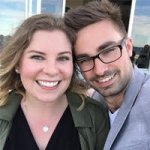 In May 2022 Northridge farewelled our Evening Community Pastors, Chris and Jen Gresham-Britt, who are moving to Toowoomba to plant a new Vineyard Church. We are sad to see them go but excited to release them to build this new church, see our Vineyard movement grow, and invest in this initiative for the kingdom. See here for more information about the Toowoomba Vineyard Initiative.