The Pastors
PHIL & KATH HENRY
Senior Pastors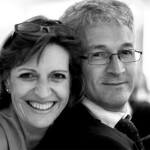 We are the ones who get to cheer on the most amazing team of people! Our heart is to develop a culture where people are inspired to discover God's deep love for them, to explore and develop their God-given gifts, to grow in maturity and to be released to bless and equip others. God has allowed us to see many people come to faith, and others return to faith. We are humbled and inspired by all the people who call Northridge home.
We have remained bi-vocational throughout ministry. Phil has worked as a consultant engineer and Kath has engaged within many aspects of nursing, more recently volunteering for positions in Chaplaincy and serving on various Boards and Committees.
We pursue lifelong learning, having both undertaken further studies in theology and ministry. Phil holds a Graduate Diploma in Ministry. Kath holds a Masters in Adult Education, and a Masters in Christian Leadership.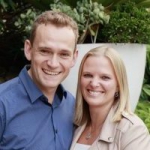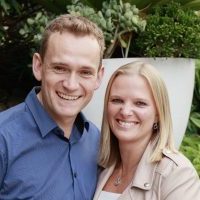 Rob and Bonnie joined Northridge in 2007 after emigrating from the UK, and together they lead the Morning Community and an awesome team of staff and volunteers. With extensive experience in youth & schools work, Bonnie has a passion for discipleship and leadership, and is a gifted communicator. Rob has a passion for teaching scripture and for helping people discover who Jesus is, whether through Alpha or our Storehouse Ministry.  He started worship leading when he was 15 and loves seeing people connect with God through worship.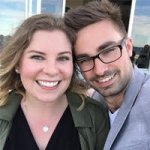 Chris and Jen Gresham-Britt have been coming to Northridge since 2005 and 2007 respectively. They love the Vineyard's heart for including everyone in the ministry of the kingdom, and have been pastoring the Evening Community since 2016.
Both Jen and Chris work bi-vocationally. When Jen isn't pastoring, she works for development agency RAW Impact, and is completing a Diploma of Ministry through Alphacrucis College. Chris also works as a freelance graphic and web designer, and is completing a Masters in Arts.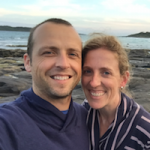 Andrew and Sarah have spent most of their adult lives serving overseas. Now they are leading our new Hornsby Community. They love the people of all nations and so the heartbeat of the new Hornsby community is to invite all the nations to Jesus. Andrew and Sarah are blessed to have two amazing kids.
The Staff
We have a wonderful staff team at Northridge. They are passionate about the church and the ministries or areas they lead. It is an amazing privilege for the church to have these gifted men and women helping to serve the church family and advance the kingdom of God.
SAM HENRY
Youth Pastor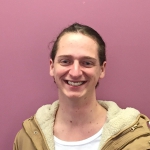 Sam has grown up at Northridge, helping his parents since the early days of the church. Sam now oversees the Youth Ministry both on Friday nights as well as on Sunday mornings. He has a huge heart for youth, and loves seeing them encounter God for both the first time and the millionth time. Sam enjoys playing music, singing, developing websites and hanging with mates.
KATE PRYOR
Morning Community Children's Pastor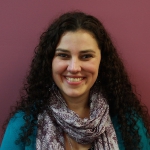 Kate joined the staff in June 2009, and oversees Children's ministries for the morning community. Kate believes that children have valuable stories and experiences to share with us and that there is so much we can learn from watching our kids live out their faith. Kate is also involved in outreach to families in our local community. She lives locally with her husband, Garth and two beautiful children.
ANNA HARDING
Morning Community Worship Pastor
Anna joined the staff toward the end of 2018, and together with her husband and kids, has been a regular member of Northridge for quite a while. Initially trained in Music Ministry at Wesley Institute, Anna has been involved teaching and has a passion for helping children with learning difficulties.
LISA FARRENKOTHEN
Office Administrator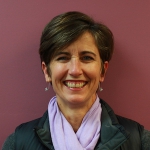 Lisa has been serving in the Northridge office since the early days of the church, and today is involved in many different areas of the church, overseeing prayer and prophetic ministries. She is happily married to Eric and is the mother of three wonderful sons – Kristafor (now married to Kirsty), Aidan and Jordan. She is a food lover (favouring the eating part over the cooking); a keen exerciser, a big fan of candles and quiet times!
NICOLA SENIOR
Bookkeeper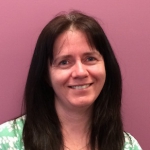 Nicola has been the bookkeeper at Northridge since July 2012, keeping track of the church finances. She is married to Owen and has two beautiful girls. Having emigrated from the UK in 2011, she loves the warm weather, beaches and bush that Sydney offers and feels very blessed to live in such a beautiful country. In her spare time she loves playing the piano, bush walking and cross stitch. She also enjoys cooking and entertaining friends at home and taking an occasional cruise with the family.
The Board
The Board manages the physical resources available for building the Kingdom of God at and through Northridge. They oversee the legal requirements of Northridge as an Incorporated Association. They also manage the finances, the property, and staffing. Those on the Board are Phil and Kath Henry, Stephen Thompson, Mike Carruthers, Chris Chilton, Ted Kerr and Kym Sherlock.